10 years of refinements to help you quickly, easily deliver your best patient care and experience
We know you are busy. Our goal with the Caring Suite™ App is to make delivering your patient's best imaging experience, quicker, easier and better.
With the Caring Suite App, all of your suite features are a tap or 2 away – with the option to customize favorite features including:
Task and patient experience lighting
One-Touch Controls
Patient Scrolling Text and Countdown Timers
Learn more below.
Get a Quote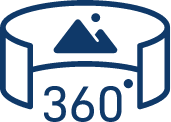 Virtual Tour