Your new Caring Suite™
Thank you for choosing PDC and the Caring Suite™ to help improve your patient care and experience.
We know you are busy, so our goal with the Caring Suite™ App is to make delivering your patient's best imaging experience, quicker, easier and better. To that end, all of your suite features are a tap or 2 away.
Below, please find user and marketing resources to help make the most of your new Caring Suite.
For training and marketing needs – or other ways we can help, please contact Jessica.
Contact Us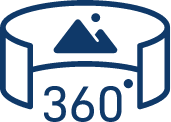 Virtual Tour